smiles
in bulk!
Smiley® Cookies can be ordered online at SmileyCookie.com and shipped anywhere in the U.S.! Each cookie is nut-free, kosher, and individually wrapped. Plus, they have online-exclusive seasonal designs for every event or celebration!
shop smileycookie.com!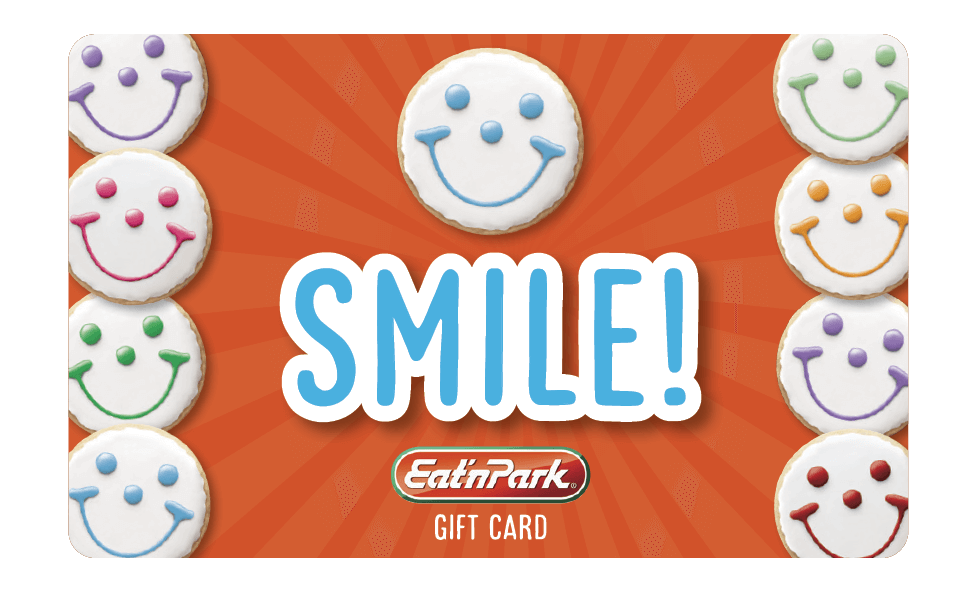 a sweet surprise!
You never need a reason to give someone an Eat'n Park gift card! Our gift cards are sure to make someone Smile and can be used at any location, for dine-in or takeout. Give someone a sweet surprise and treat them to Eat'n Park today!
find a location here!
join the club!
Receive exclusive deals and coupons, updates on new menu items, and all the latest news on your local Eat'n Park! Plus, we'll send you a sweet surprise for your birthday and anniversary!