smiles
by the dozen!
Did you know that you can order our Smiley® Cookies online at SmileyCookie.com and have them shipped anywhere in the U.S.? Plus, check out our online-exclusive seasonal designs!
shop smileycookie.com!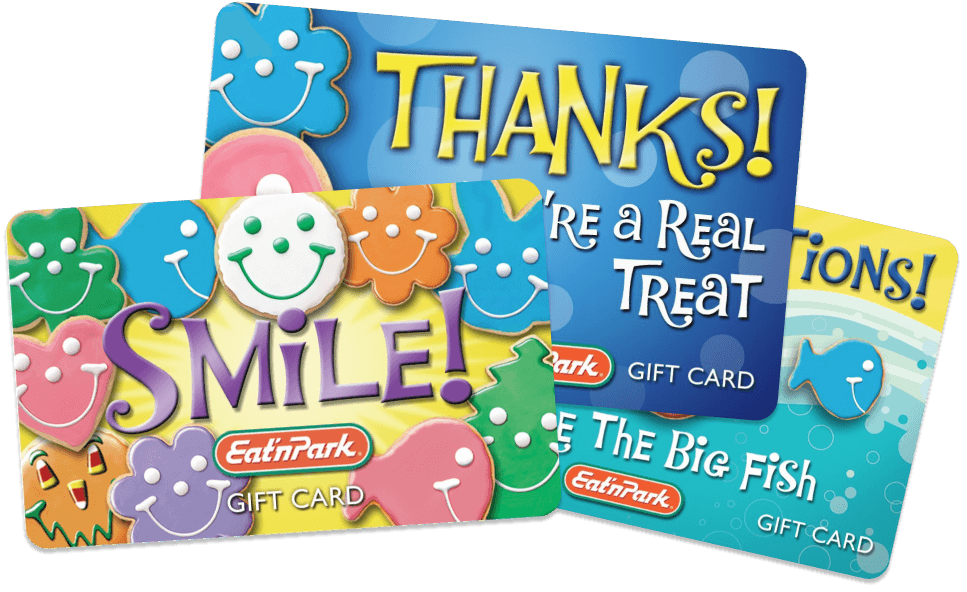 give the gift of smiles!
Put a Smile on someone's face and give them the gift of an Eat'n Park gift card. Whether it's for a teacher or a friend, a "thank you" or a "just because," an Eat'n Park gift card is sure to brighten anyone's day.
shop gift cards here!
join the club!
Join Smiley's Email Club for the latest news, menu specials, coupons, and more from Eat'n Park! Plus, we'll send you a sweet surprise for your birthday and anniversary!