smiles
by the dozen!
Did you know that you can order our Smiley® Cookies online at SmileyCookie.com and have them shipped anywhere in the U.S.? Plus, check out our online-exclusive seasonal designs!
shop for cookies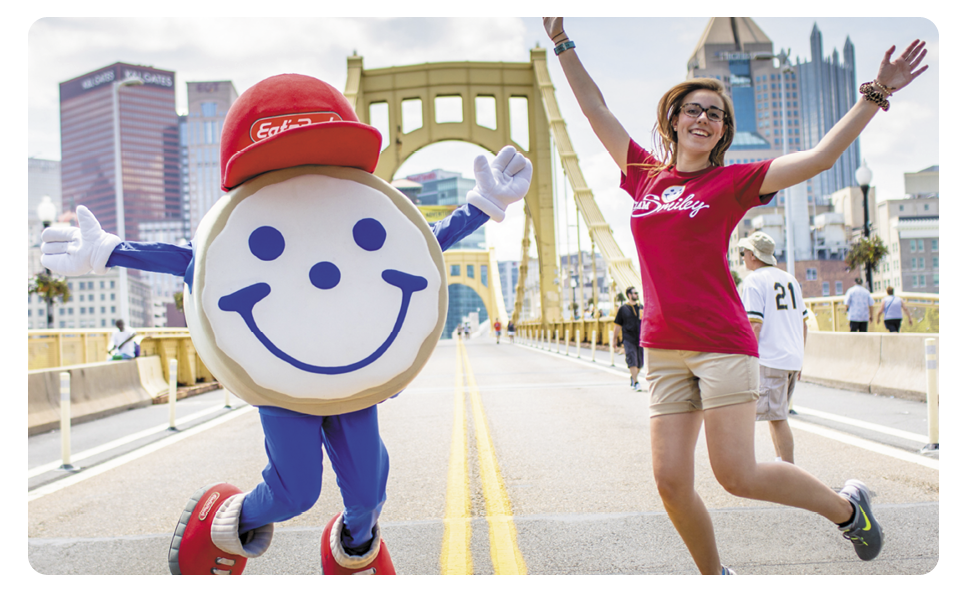 team smiley internship
Applications are now open for our 2020 Team Smiley Paid Internship Program. We're looking for a few brand fans to help spread goodwill, good times, and great-tasting Smiley Cookies® all over the tri-state area – all while gaining practical experience by working alongside Eat'n Park's marketing department.
apply today
join the club!
Join Smiley's Email Club for the latest news, menu specials, coupons, and more from Eat'n Park! Plus, we'll send you a sweet surprise for your birthday and anniversary!